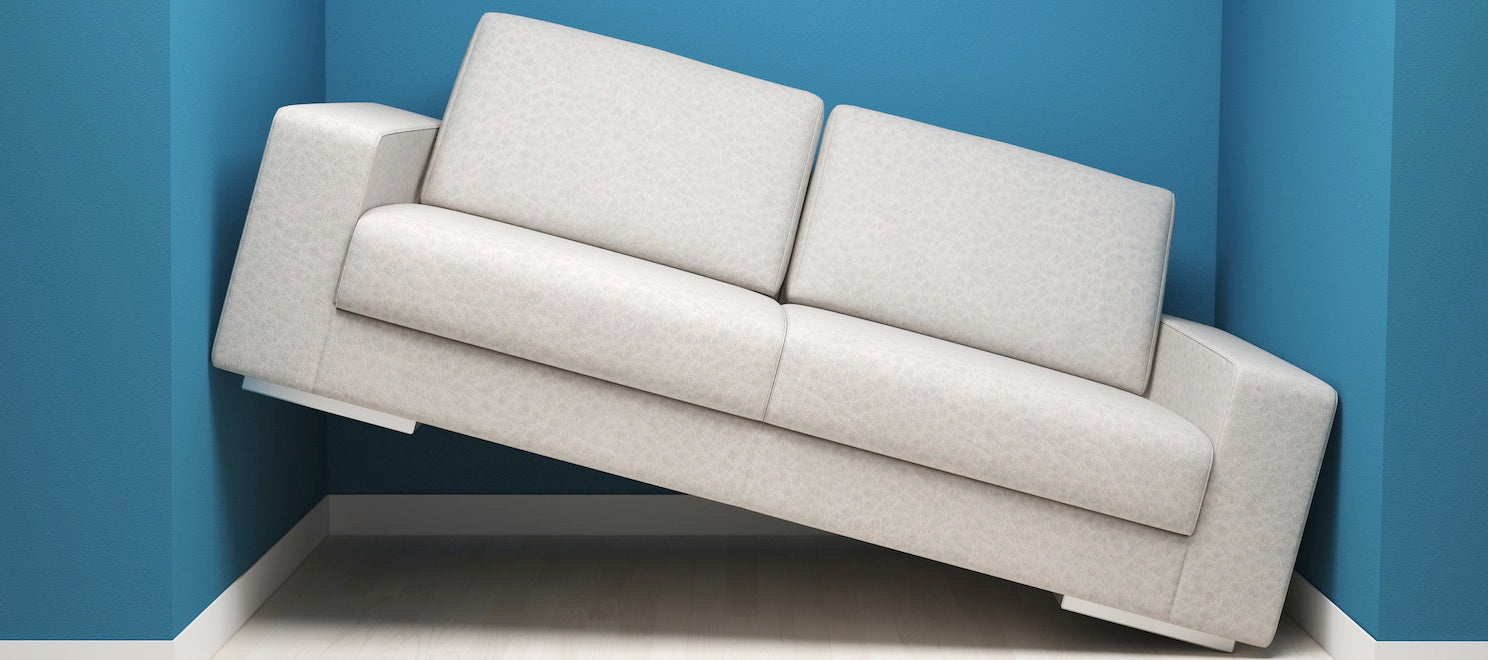 7 Mistakes to Avoid when Buying Furniture
Time to change up your tired furniture? Finding new styles, keeping up with trends or just finding space can be a real headache. So we've compiled a list of 7 mistakes to avoid when buying furniture, to help you with your re-decorating decisions and to rid you of your furniture woes!
1. Choosing Furniture that is the Wrong Size
One of the biggest mistakes is buying before you've worked out your measurements. It may seem obvious, but if you underestimate the size of your living space, you could make it seem even smaller with ill-fitting furniture. Luckily for you, we create custom-made furniture, that will fit in perfectly with your space and work for you. Take a look at our No Limits wardrobe range. Your wardrobe can be tailor-made to fit beautifully in your home, without taking up precious space! Our wardrobe range is contemporary and stylish and will work to blend seamlessly with your home décor. Not forgetting to mention, they're affordable too!
2. Going for Low Quality to Save on Price
You don't have to break the bank to find good quality furniture. And you don't have to opt for lower quality furniture to save. Our stunning fabric beds are not only high quality and affordable, they will give you sleep-filled nights to leave you feeling fresh in the morning. Built to last and with style in mind, these beds are worth every penny! They don't just function as beds either. These beds can be the ultimate storage unit too! Say goodbye to 'floordrobes' and hello to a clutter-free bedroom. Check out our fabric bed range here.
3. Underestimating the Potential of Furniture
If you have a small space, it doesn't mean that certain furniture options are off limits. There are amazing ways to save space whilst enjoying stunning, custom-made furniture that functions exactly the way you want it. Our fabric beds and no limits wardrobe range aren't the only space saving solutions we offer.
Our fabulous range of Wall Beds can save you so much space and can be measured to fit your home like a glove! A lot of our Wall Beds can also be transformed in to an office desk too. So you can literally roll out of bed and get straight to work!
For little ones, our extremely cute nursery range has a whole host of space-saving furniture ideas. Take a look at our Joy Convertible Baby Cot, which has storage units and a changing table too. This beautiful crib also converts in to an adorable toddler bed!
4. Avoiding Advice
There is no harm getting advice from specialists to make sure you are making the right choice. We can help you find your perfect furniture, that works for you and your space and for affordable prices! Sometimes a little help along the way makes a big difference. If you fancy a chat about your furniture options, visit our contact page to get in touch.
5. Choosing the Wrong Style for You
Ever find yourself settling for things that aren't quite... you? Whether it's clothing or home décor, sometimes we get swept up with the current trends and forget about our own style. Well, worry not! Our contemporary furniture is sleek and stylish, but can also be tailor-made to your requirements. With our variety of colour options too, you can really make your furniture exactly how you want it. We also have matching extras that can go with your furniture, such as lamps as cushions, to beautifully tie the whole space together.
6. Picking Children's Furniture that's not Functional
You've bought a new cot and all the extras you need for a nursery – but fast forward 2 years and you've got yourself a tiny human! Where did that time go? And now you have to redecorate again? No. You don't. Hooray!
As we mentioned before, we have some amazing furniture that can transform from cot to bed, quicker than you can sing your child's favourite nursery rhyme! (Don't hold us to that, but you get what we mean... it's fast!) Parts of the cot can also be made into a desk too. A perfect place for painting pictures and letting your little one's imagination run wild.
7. Sticking to What You know
Our final mistake to avoid, is sticking to what you know. People often only see the space they have and rarely visualise what they can actually do with it. We can talk you through space-saving furniture to transform your space, new styles to update your home and how custom-made furniture can revolutionise your room. So don't get stuck in the same re-decorating cycle. Find new ways to make your space in to something extraordinary.
Why not contact us for a friendly chat and we will help to make your dream home a reality.