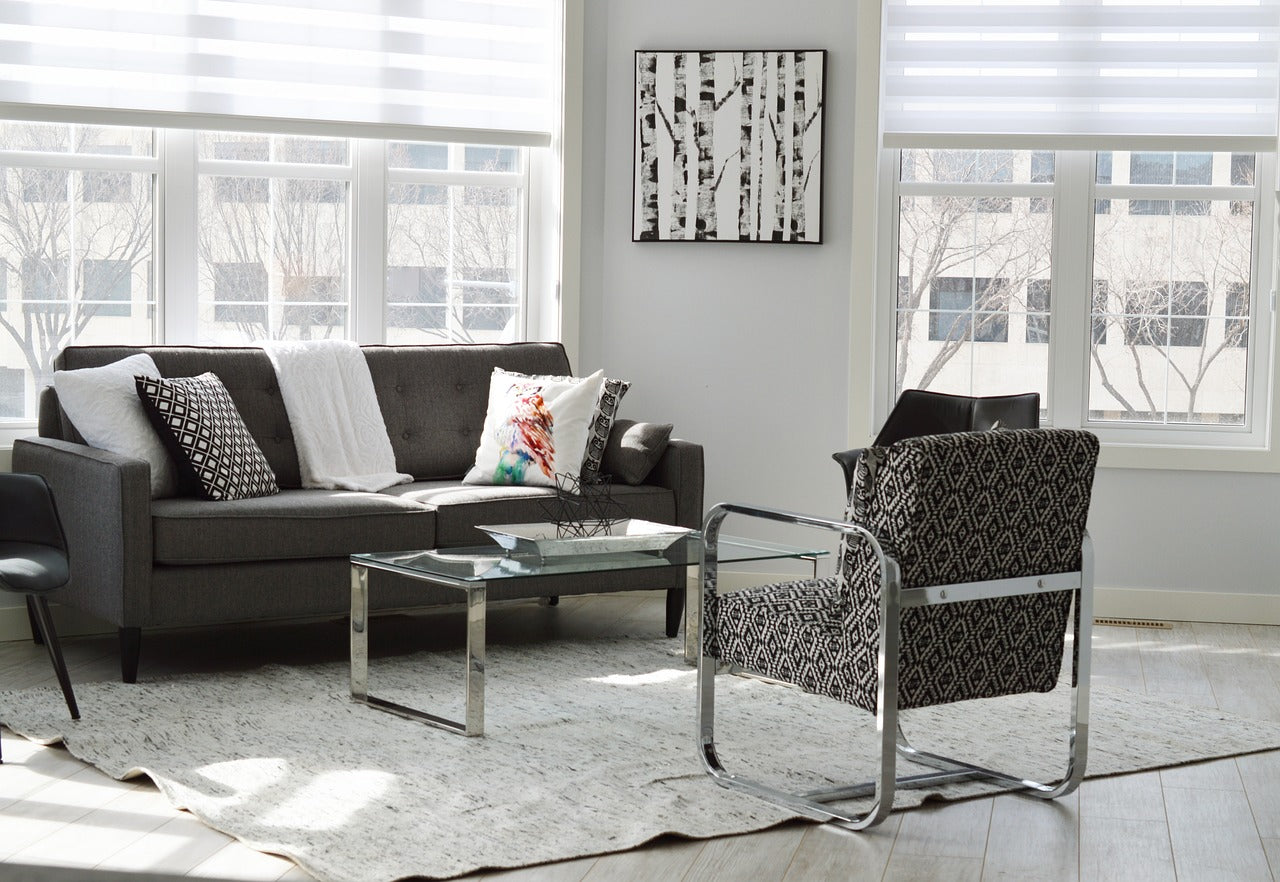 Top 8 Tips for Saving Space in a Small Apartment
Don't be limited by the small space in your apartment. Use your space to its full potential! We've created 8 tips for saving space in a small apartment, to help you maximise your living space using clever furniture and storage solutions.
1. Buy a Shape-Shifting Bed
'Where is your bed?', your guests will ask, whilst looking at all the space in your fabulous apartment. Here is the moment where you perform a bit of magic. A wall bed is an amazing space saving solution. Simply pull it from the wall and voila! In the morning, simply fold it back up to create a welcoming, spacious area that will abolish any claustrophobic feelings. Ever wanted one of those wardrobes (often featured on TV or in movies) that turn around when you pull a book? Now you can! But rather than disappearing down a random chamber in your building that you didn't know existed (weird), your bed will appear instead! These fun and space saving swivel beds are a wonderful way to save as much space as possible in your cosy dwelling.
2. Get a Clever Wardrobe that Blends In
Your wardrobe doesn't have to be a bulky, space stealing furnishing that you constantly stub your toe on (ouch.) Wardrobes can be sleek and stylish and fit in your living space perfectly, you just need to know where to find such a thing. Well, you needn't look further than our custom made wardrobes. They are designed to store high volumes of items as well as working to save you space. You'll be very pleased with your clever wardrobe, that will save precious space and allow you to keep as much of your stuff as possible in your apartment instead of in storage... or Mum and Dad's attic.
3. Keep Your Space Tidy with Sneaky Bed Storage
Storage in the base of your bed is a fantastic way to keep things tidy, as well as a sneaky place to hide all your mess if someone decides to pop round unexpectedly! Our fabric beds can be made with storage units built in, as well as a gas lift mechanism to allow easy lifting.
4. Make Your Bedroom your Office in One Easy Move
Beds can be built in wonderful ways. Did you know that we make beds that turn into desks? That's right, we do. We have a range of wall beds that have a desk space built in, so when your store your bed away your bedroom instantly becomes an office. If you work from home, just roll out of bed and get working straight away!
5. Expecting a Baby? Get a Cot that Grows with Your Child
Children. They are precious but can also be serious space invaders. Especially if you already have a small space to work with. Instead of stressing over finding a new home to accommodate your new arrival, why not get clever with the space you already have. Our beautiful cots have the ability to store all the essentials your baby needs, as well as a changing station to make those midnight nappy changes that little bit easier. Not only that, when your baby grows, the cot can be turned into a toddler bed, so you don't have to worry about finding a new bed in the crazily short space of time it took your little baby to turn in to a small human.
6. Put a Guest Bed Under Your Bed
If you haven't got space for a spare guest bed in your home, fear not! Why not store your guest bed under your own bed. This means the bed only needs to take up space when someone is staying over. We have a fantastic range of children's beds that do just that and are the perfect way to accommodate your children's friends who want to sleepover at the weekends.
7. Get Your Furniture Custom Made to Measure
Small apartments often require a lot of measuring to ensure the furniture you buy actually fits. Sometimes this can limit your choices, often leading to purchasing furniture that's not really your style. Getting furniture custom made is the perfect way to tackle this. You can rest assured that your furniture will fit in your space as well as looking and working the way you want it. Take a look at our custom made furniture or contact us to see how we can help!
8. Use Stackable Storage Units
Finally, if you can't spread out, stack up! Stacking storage units is a great way to create more space and allow you to keep more in your home. Our furniture range is completely customizable, allowing you to add extra units where needed. We offer many storage solutions to those around Dublin who want to get savvy with their space saving, such as wardrobes, bookcases and shelving that's fashionable and affordable!

If you want to find out more about how we can save you space in your home, why not get it touch!